D3 Salon Software
Be successful,
Be professional with
D3 Salon Software!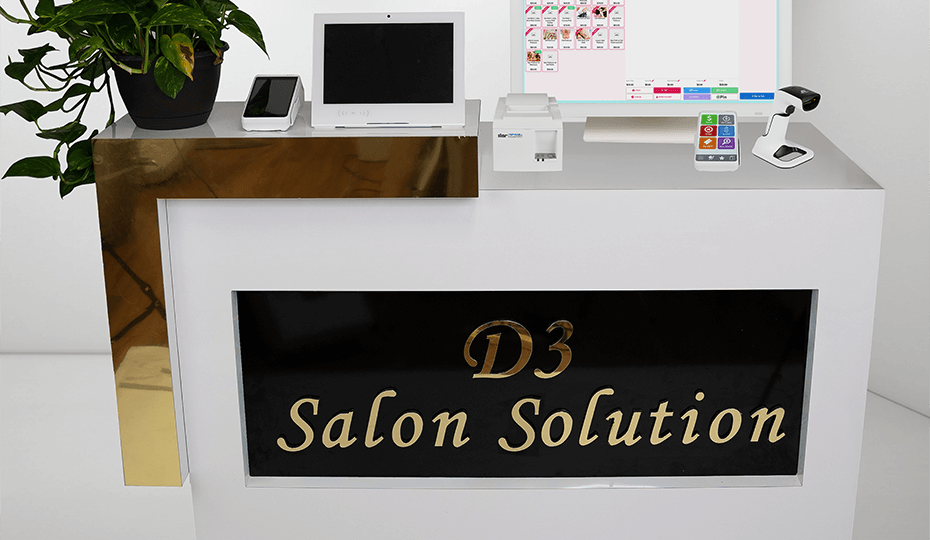 musca blossom
Experience the difference with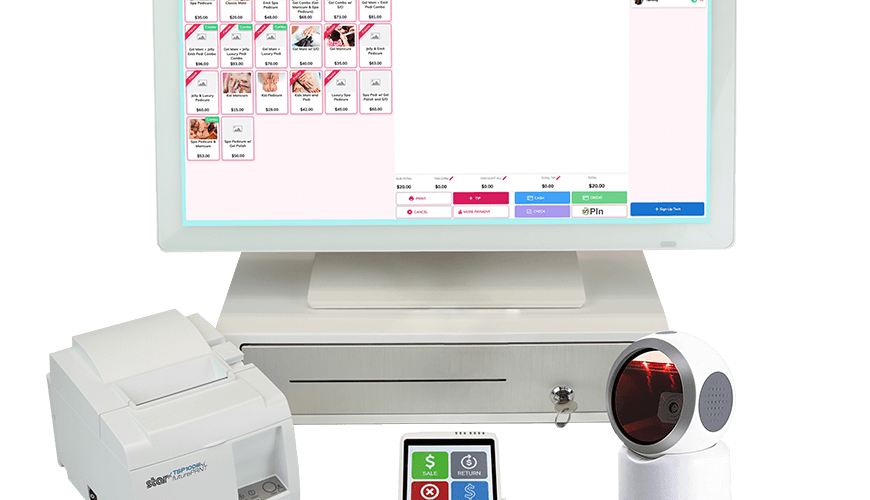 All-In-One POS System
Introducing the perfect POS system integrated with any payment processing.
Online Appointment Booking
Book appointments has never been easier. Your customers have access to scheduling appointment anytime, anywhere.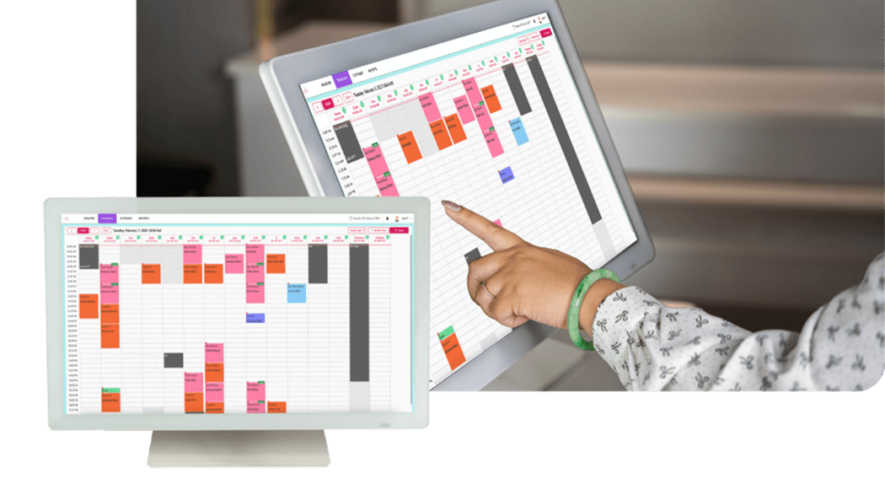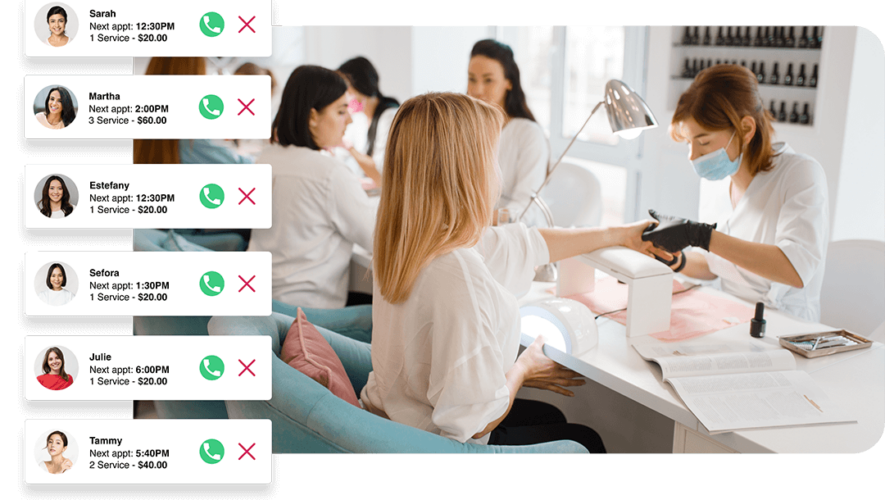 Technician Turn
This feature tracks technician availability in real time, which helps make sure your clients are efficiently served.
Mobile Earning Reports
Technicians get instant and accurate earning reports conveniently from our mobile app.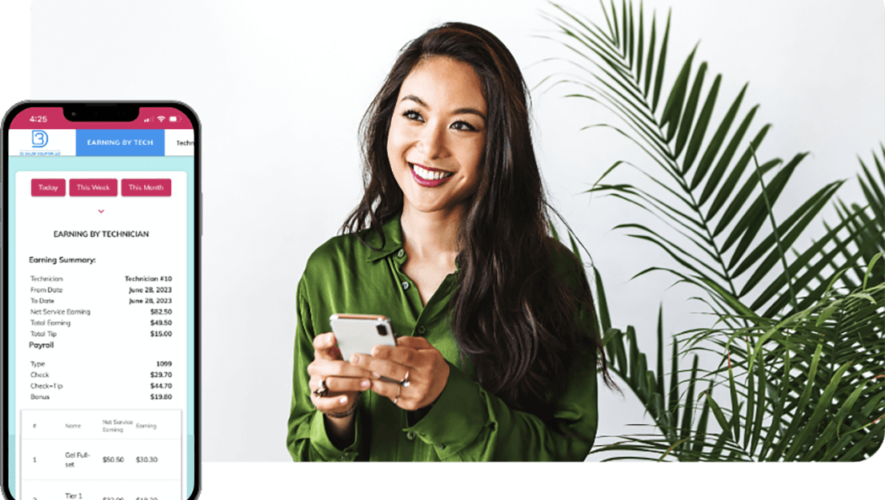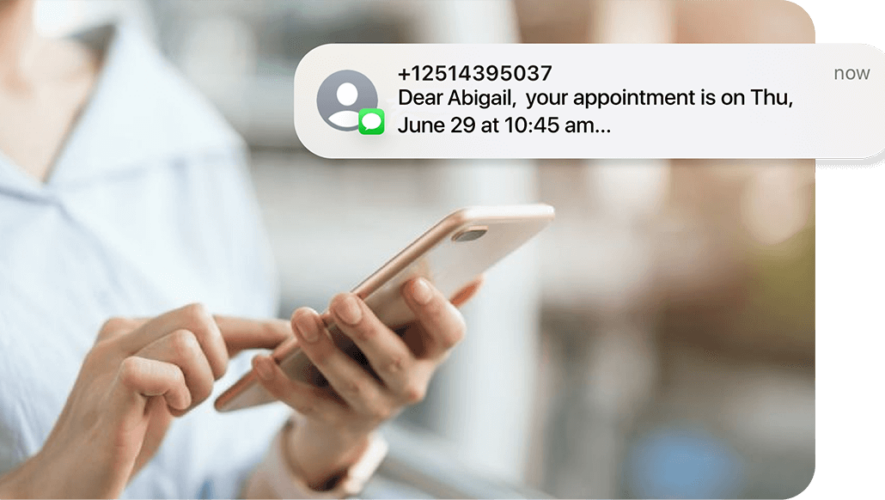 Customer-Technician Communication
Our system will send confirmation to customers when their appointment is booked. Then, when the customer arrives, their technician will be automatically notified through text.
Customer Check-in Portal

Remote Business Sales

Appointment Reminders
Service Tracking

Track Earning in Till

Payroll
Support via phone/SMS

Individual Sale Reports

Gift Card Sales
Choose the hardware for your Salon POS
Register (POS)
10 Gift Cards
25 Technicians
Up to 500 Text Messages
Unlimited Customers
Register (POS)
15 Gift Cards
25 Technicians
Up to 1000 Text Message
Unlimited Customers
Register (POS)
25 Gift Cards
25 Technicians
Up to 2,000 Text Messages
Unlimited Customers
Register (POS)
10 Gift Cards
25 Technicians
Up to 500 Text Messages
Unlimited Customers
Register (POS)
15 Gift Cards
25 Technicians
Up to 1000 Text Message
Unlimited Customers
Register (POS)
25 Gift Cards
25 Technicians
Up to 2,000 Text Messages
Unlimited Customers
SYSTEM HIGHLIGHTS
BASIC+
PREMIUM
Gift Cards
10 Gift Cards
15 Gift Cards
25 Gift Cards
Daily Tech Earning Report
Text Messages
Up to 500
Up to 1000
Up to 2000